Hi all,
I used to lurk on the bmwtrackzone but couldn't seem to log in on here.
I've owned a few BMWs:
E30 318is
E30 320i
E36 328i sport
E36 M3 evo - current
E36 328i m sport - current
I love how simple they are to work on and how so many parts are interchangeable but obviously the main thing is how they drive!
I bought my current E36s after a string of new and newer cars, because they were cheap to buy and prepare which allows me to spend more money on paying off debt and saving up for a house.
My M3 evo is a track car but I'm currently in the process of making it more a race car than a track car, with the potential to compete in it in a few years time.
The 328 is just a runaround for the weekends, I drive it once a month maybe as I live in London.
I'm mainly on here to see the different routes that people have taken with their cars and which parts are recommended as well as hopefully make it to some meetings eventually.
This is what my m3 was looking like last year before I stripped it down for a refresh, yes the drivers door is an odd colour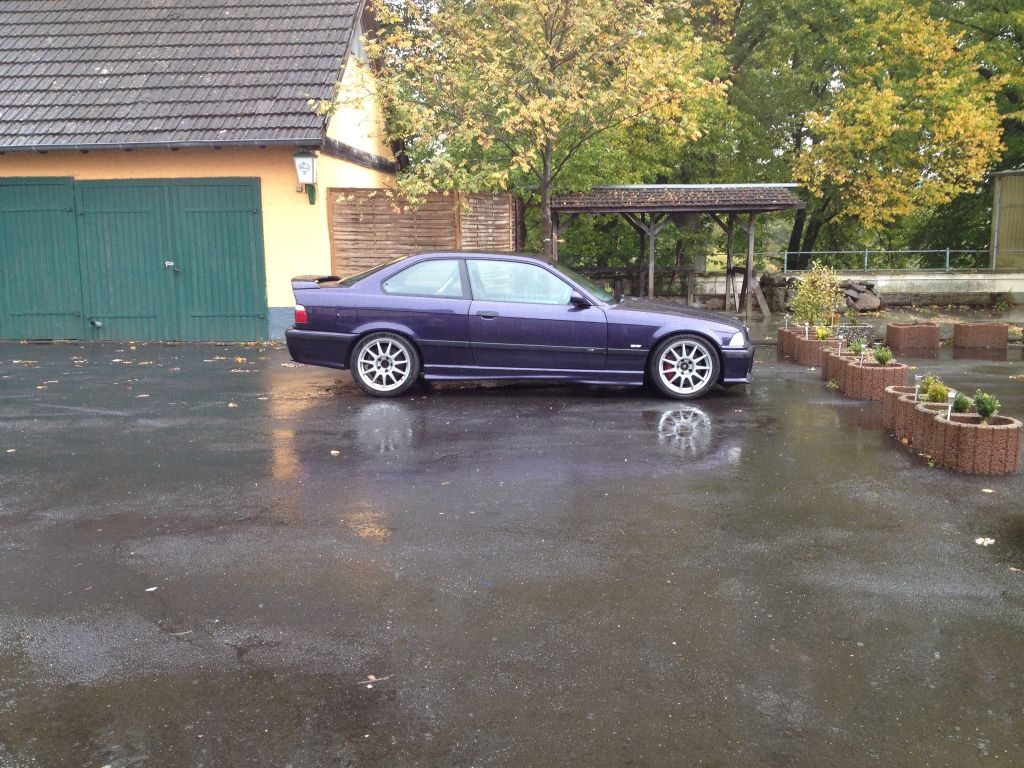 I'm hoping to pick up a set of pro races and full slicks this week to go with my other plans for the chassis before the track day season kicks off properly.
Long first post I know
Cheers
Alex